About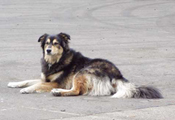 I would like to introduce our company. Royal Refuse is a family owned and operated garbage and recycling company. In 1977 Dave and Dolores Bales saw the need for a commercial garbage company that would respond promptly to the customer's special needs. Since that time, along with their sons, Scott and Brian, the company has grown. The success of Royal Refuse is due to the fact that Royal treats their customers the way they want to be treated. Royal Refuse is consistent in their pick up schedules, keeping the dumpsters respectable, cleaning the area around the dumpster and being readily available for any unique circumstances that may arise. Royal Refuses started as a commercial hauler, servicing dumpsters and drop boxes for business and construction sites.
We have grown and expanded our recycling program over the past 31 years to meet all of the needs of our customers and our community. We constantly fine-tune our programs as we grow. By keeping these materials in the marketplace and not buried in a landfill, we not only help our environment, but we also help our local economy.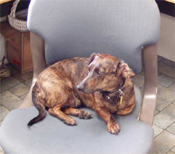 We have 12 trucks that operate on a daily basis. We are also radio dispatched, which allows us to respond the same day if one of our customers needs an unscheduled pick-up. For drop box activity, we currently operate on the same day service or no later than next day. For drop box service, we offer dedicated wood, concrete, metal, commingle, dirt, or mixed debris boxes. If the box is mixed debris then the load goes to our DEQ permitted sorting facility, McKenzie Recycling.
We thank you for the opportunity to introduce our company and hope we can offer our services at your home or business.
(541) 688-5622
Royal Refuse Service, Inc.
Address
29480 Airport Rd
Eugene, OR 97402
If you have questions about commercial recycling, special wastes, bio-medical waste or unusual recycling items please contact our office or check these links: